Drums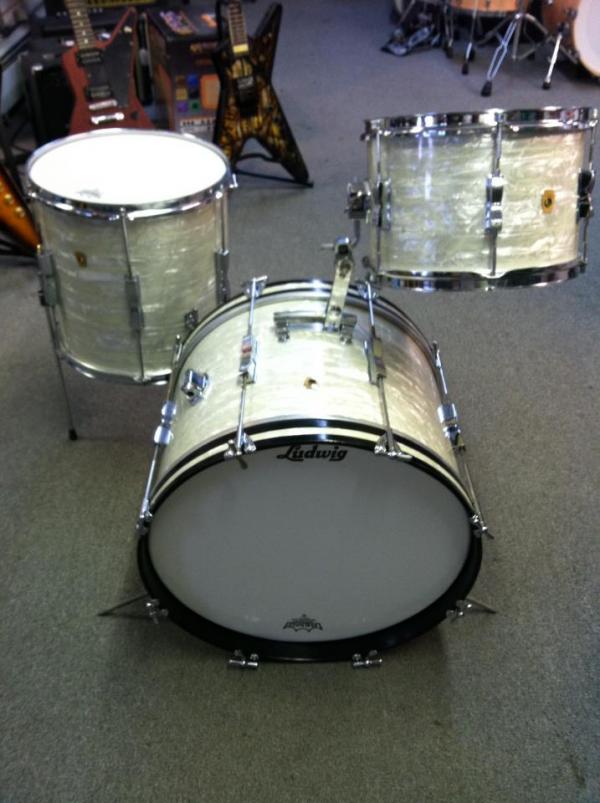 Pearl's drum sets are extremely well known. They offer drum sets, snare drums, marching percussion, pipe band, concert percussion and Adams percussion. You can also customize colors and other options, making each set or percussion uniquely yours. Pearls/Adams artists include the Red Hot Chili Pepper's Chad Smith, Kiss's Eric Singer, founding member of Mötley Crüe, Tommy Lee, and Sevendust's Morgan Rose.
Looking for cymbals? Sabian is your brand. Specializing in these percussion instruments allows Sabian to hone the creation of cymbals to a science. Brands include Paragon to Artisan and types of cymbals vary from crashes, rides, hats, omni, Chinese, splashes and sets. There's even a new hoop crasher from Jojo Mayer. Sabian also carries a wide variety of cymbals for orchestras and bands, including hand cymbals, triangles and suspended cymbals.
Roland carries many types of V-Drums, percussion controllers, pads and foot controllers and drum triggers. Whether you want something easily transportable like the V-Drums Lite or something a little more involved such as the V-Pro series, Roland has you covered. The V-Drums Lite set is for beginners and gamers, whereas the Pro set is for, well, professionals. It includes V-Pads, V-Cymbals and behavior modeling.
Mark's Music now has Keyboards!
The new JBL EON 615's are here!